"INTERNATIONALITY, DESIGN QUALITY, CREATIVE VISION AND INNOVATION FOR A MORE ETHICAL AND SUSTAINABLE FUTURE ARE THE ELEMENTS THAT CHARACTERIZE OUR WAY OF DOING ARCHITECTURE."
"A project, be it a small design object or an entire city, always begins from an inspiration, from an intangible idea that takes shape with a first sketch on paper and then slowly takes shape; however simple and elementary it may seem, it is the result of a mental space and a very specific state of mind, conditioned by the place and time in which we live".
"EACH PROJECT IS UNIQUE AND UNREPEATABLE BECAUSE IT IS BORN, LIKE A TAILOR-MADE SUIT, FROM THE CONTEXT AND THE EMOTIONS THAT IT GENERATES".
"Architecture, art, music and literature are eternal and timeless because they reflect the thought and the true essence of the human being. For this reason, we often take inspiration from one or the other, with the intention of finding the right balance and harmony between people, places and things, aware that everything is always connected."
Swiss and Italian architect who has been working in the field of international architectural design for over 25 years. From 2000 to 2016 he collaborated actively with an important international architectural studio, the first 3 years in the London office and from 2003 in Milan, where he covered a management role for 10 years (2006-2016). The projects developed during these years are numerous: more than 100 projects in over 25 countries, of which about 40 realized.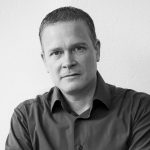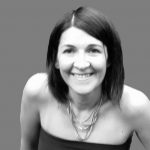 Architect who has been working for 20 years in the field of residential architectural design, urban redevelopment, and interior design with the intent to model the space around the human being. From 2000 to 2003 she collaborated with some important studios in London and from 2004 she started to work as a freelance between Milan and Switzerland.
In December 2016, Alessandro and Lisa embarked on a new professional and entrepreneurial activity and established the studio S 2 ARCHITETTI (STROLIGO SANTIN ARCHITETTI). Currently the studio is involved in about fifteen projects between Italy, Switzerland, and Europe. Alessandro and Lisa have been married since 2003 and together they have two children.
"Alessandro, in addition to being a friend, I have always respected him for his tenacity, precision and ability to express himself. He knows how to capture the essence in every person and every thing. Born with pencil and eraser in hand, he can imagine the unimaginable and make the impossible possible! He can find simplicity and harmony in everything.  Leonardo da Vinci's aphorism "Simplicity is the ultimate sophistication" undoubtedly suits him."
Patrick Tonascia, COO & Partner V3 SA Lugano
"The renovation of my apartment was followed by S 2 ARCHITETTI and in particular by Lisa, a scrupulous and precise person to rely on with confidence, who helped me look for ecological finishes for a healthier home, prospecting the pros and cons of different solutions, with an eye always attentive to my needs."
Monica Mattiacci, Editor of Cose di Casa
"It is said that architecture must respect the context. In Alessandro and Lisa's work, the thought goes much further: it respects the people, the resources, the territory, the history, the most hidden details of a place. And it comes from a unique thought, an idea that is only right for that project, that moment, that place."
Alberico Crosetta, MD Antrax IT
"Working alongside Alessandro, Lisa and their collaborators is a source of great inspiration for us. From the very first meeting there was great empathy and harmony. It is really very important to surround ourselves with passionate, positive, and professional people who know how to work side by side in a team. We hope that we can continue our journey together for a long time to come."
Patrizia Pozzi, Landscape Architect Milano
"Lisa and Alessandro don't just interpret spaces, they "give life" to places. With them we lived an experience of friendship and learning, in which they "accompanied" us in a path designed to see with new eyes the environment in which we had chosen to live with an eco-sustainable look oriented to promote our full wellbeing. The relationships, values and emotions experienced together, still accompany us today…!"
Fabio, Software engineer / Barbara, adult educator
"Empathy, listening, intuition, creativity. In these four words I see enclosed the main characteristics of two wonderful people, Lisa and Alessandro, who, with great professionalism and passion, nourish the beautiful and functional with deep meanings, creating places that are "alive", welcoming, positive for people".
Caterina Locati, Architect, PhD., independent researcher and author of "The secret life of houses"
"Having had the opportunity to work directly with Alessandro, I got to know his rare and precious qualities, both from a professional and human point of view. I find that Lisa and Alessandro form an excellent team, complementary: the precision of the lines, the rigorous attention to detail, combined with the emotional process at the base of the architectural concept, are perceived in each of their projects and make their studio an admirable example of the modern architectural landscape."
Chiara Melucci, Architect
"Having had the opportunity to work with Alessandro and Lisa is, for me, a source of pride and happiness. I can't spend more than good words about their professionalism, competence and precision.  In addition to being first class professionals, it is a pleasure to consider them friends and I hope to work with them for many more years".      
Domenico Guizzetti, Entrepreneur
"Alessandro and Lisa are two extraordinary people. Creative, professional, reliable and, dare I say it, visionary. I have known them for many years now and for me this relationship has been a continuous opportunity for growth. Their approach to life and to their profession is so passionate and unusual, up-to-date, able to go beyond the obvious, the banal. I love that each of their opinions is always structured and precise, never crass. The sensitivity they develop is absolutely enriching for all the people they meet."                
Denise Cumella, Entrepreneur, founder of Enterprise Books and One Hour Marketing
"We had little time to figure out if our project for a small mountain chalet could be realized. Lisa and Alessandro, thanks to their mix of skills, their values as people and their great attention to our wishes, managed to turn a small space into a big dream."              
Stefano Barbaglia / Cristina Sotgiu