25 architecture studios and 25 interior design projects for 25 years of activity of Antrax IT
In Milan, in the new single-brand showroom of the company specialized in the production of designer radiators, "25 + 25 x 25" was staged, which explored the themes of technological innovation, sustainability and aesthetics, which have always been linked to the philosophy of the brand and dedicated to the world of design.
Between October 2021 and February 2022, 25 Italian and international architecture studios were called upon to interpret the radiator as an interior design object, freeing it from its traditional connotation in the bathroom environment.
S 2 ARCHITETTI was invited to the event of November 10 and on that occasion presented its project, participating in the opening evening and in the talk with the company.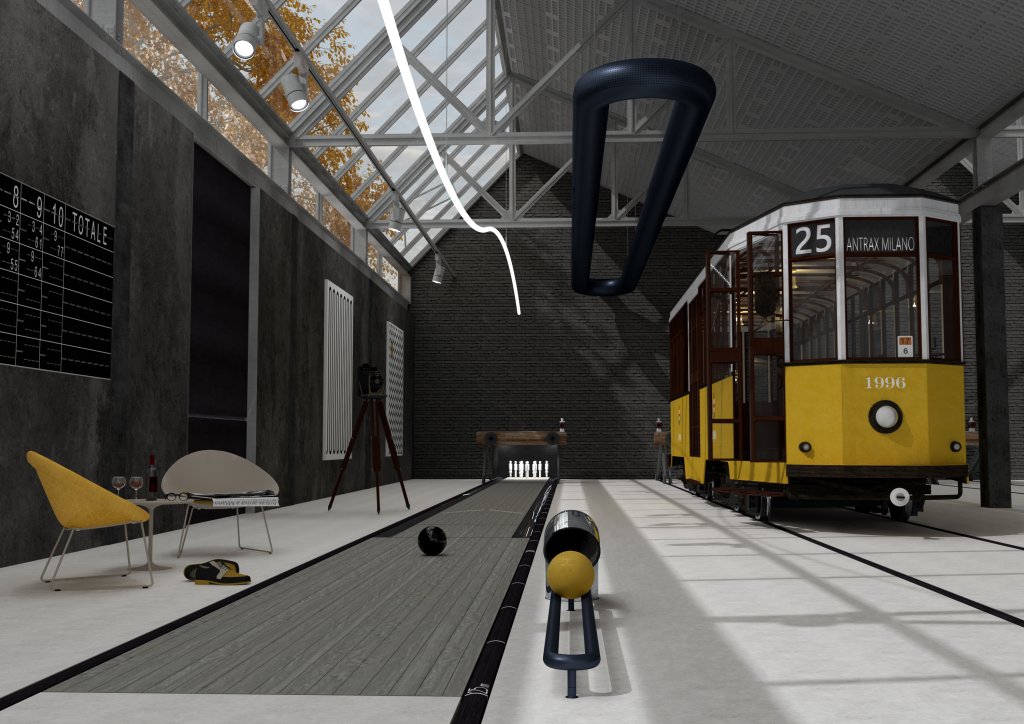 FRAGMENTS OF MEMORY OF AN IMPORTANT GOAL ACHIEVED. A HANGAR FOR THE STORAGE OF DISUSED TROLLEY CARS TRANSFORMED INTO A CONTEMPORARY SPACE FOR A COLLECTOR, WHO IS ALSO A BOWLING LOVER. A PLACE THAT EXUDES WARMTH AND EVOKES EMOTIONS, INTANGIBLE IN ITS ESSENCE. A RADIATOR WITH A TIMELESS MINIMAL DESIGN, REINTERPRETED IN TWO SCALED AND SPATIALLY OPPOSED OBJECTS.